1

Even something as beautiful as a waterfall can be dangerous. Consider both the quantity and the power of the water as it rushes downward and the damage that it could do to anyone falling down it. Waterfalls can be dangerous. While it is impossible to get all sources to agree completely, there are a number of waterfalls that appear on almost every list. With that in mind, here are the top 10 most dangerous waterfalls on Earth.  
The Top 10 Most Dangerous Waterfalls On Earth
1. Victoria Falls, Zambia, And Zimbabwe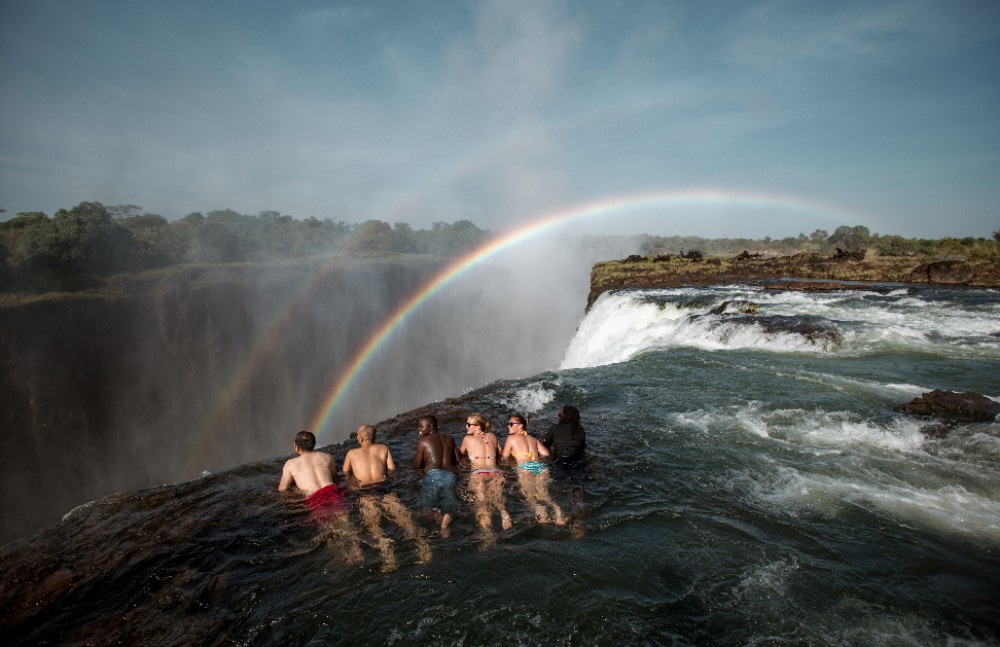 Victoria Falls can be found on the border between Zambia and Zimbabwe. It is also known as Mosi-oa-Tunya or "The Bank that Thunders" and Shungu Namutitima or "Boiling Water." Some sources argue it is the world's most dangerous waterfall.  
While it isn't the widest or the highest, it is still designated the largest based on its combined height of 108 meters (354 feet) and width of 1,708 meters (5,604 feet). It is more than twice as wide as Niagara Falls and almost twice as high. If you stand too close, your body will actually tremble.  
(Continued on next page)