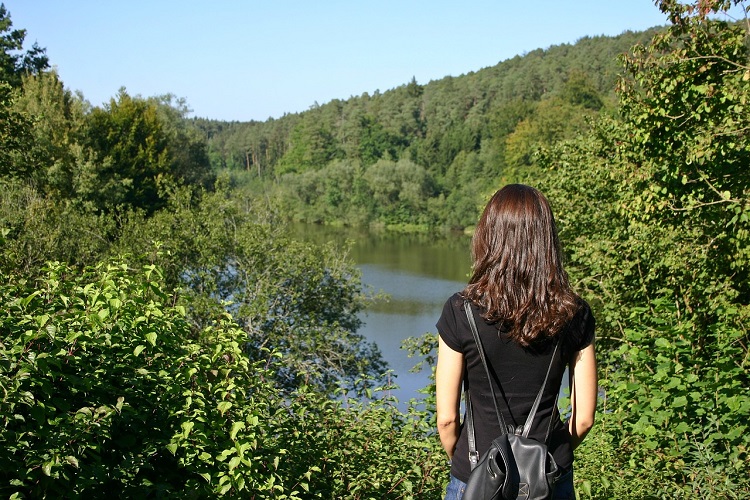 Are you planning on sticking close to home on your next vacation?  If you're suffering from cabin fever but don't want to renew your passport, consider spending time in the great outdoors of America.  If you're up for some exercise and getting close to nature, we've got just the ticket!  Try one of these 13 awesome hiking trails in California:
The Best Hikes In Northern California
1.   Lands End, San Francisco
You'll discover one of California's most well-known hikes in San Francisco.  You'll even get Instagramable views of the famous Golden Gate Bridge–assuming the fog has not yet rolled in, of course.  The roughly three-and-a-half-mile loop will take you along the local clifftops, under shady cypress trees, and even through grasslands. 
Stop to visit the historic Sutro Bath ruins.  Learn a little about the local plants and wildlife at the friendly Lands End Lookout Visitor Center too. There are 80,000 acres to explore. 
2.  Cataract Falls Trail, Mount Tamalpais State Park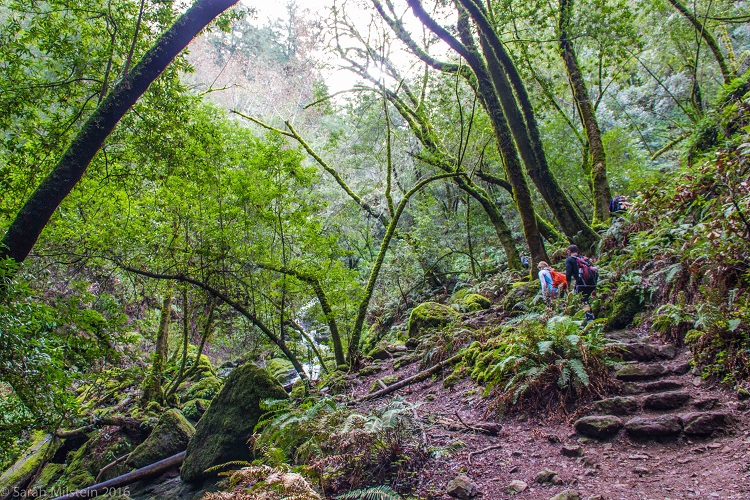 A mere hour's drive from the city of San Francisco, in the wilds of unassuming Marin County, is the Cataract Falls trailhead located in Mount Tamalpais State Park.  You'll find it on Bolinas-Fairfax Road after you pass attractive Alpine Lake.  Here you'll hike by Cataract Creek's rushing waters into an impressive primordial forest of California redwoods,  Douglas firs, and sturdy oaks.  You'll also spot several small waterfalls on this short but steep out-and-back trail.  Spring and summer are good times to be here. 
3.  Rubicon Trail, Lake Tahoe
You'll discover the best of Lake Tahoe's scenic views on this particular 13-mile hike.  It runs along the southwest shore from the impressive Emerald Bay to beautiful D.L. Bliss State Park.  Inhale the scents of the cedar, fir, ponderosa pine, and Sierra juniper, trees as you skirt the wildflower-dotted cliffs and coves, and even cool down at the local waterfalls.  Be sure not to miss the 1920s Scandinavian-style summer home known as Vikingsholm either.  It was designed by the  Swedish architect Lennart Palme.
4.  The Pomo Canyon Trail, Sonoma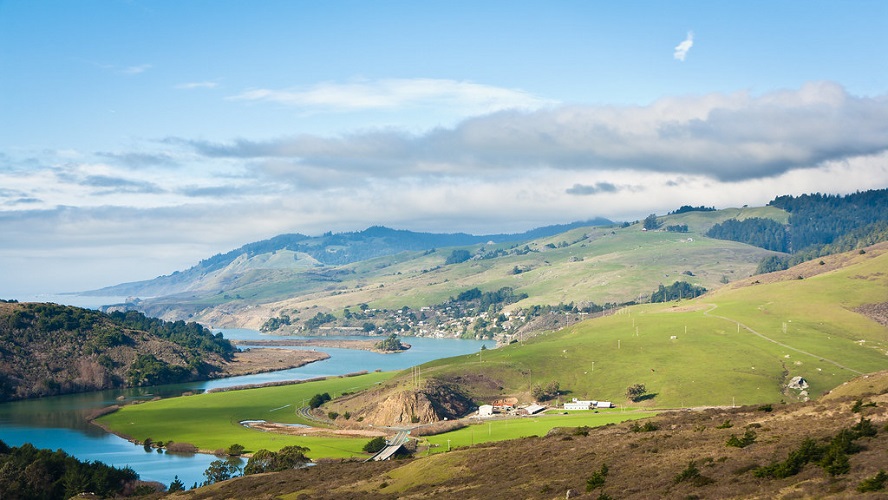 Pomo Canyon is flanked by the Pacific Ocean on one side and the Russian River on the other.  It stretches from Shell Beach to the center of the Sonoma Coast State Park.  The Pomo Canyon Trail is a fairly strenuous six-and-a-half- mile trail that's surprisingly popular.  The trail offers a nice take on the little town of Jenner.  One particular stretch of the trail along Willow Creek has a real NorCal feel to it thanks to the towering redwoods and giant ferns there.
5.  The Yosemite Falls Trail, Yosemite National Park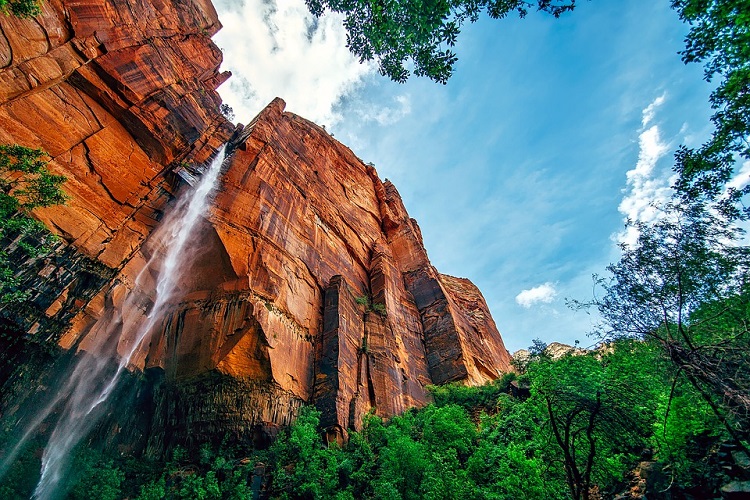 In the summer, city folk flock to Yosemite National Park to see the world-famous Yosemite Falls in California.  At a height of 2,425 feet, it's the tallest waterfall on the continent.  
Hiking on this trail, one of the park's oldest, might help you avoid some tourists.  Take the two-mile hike to Columbia Rock which gives you a great view of both the falls and Half Dome.  If you're up for exercise, do the 7.2-mile round-trip hike to the top of the falls.  
6.  The Boy Scout Tree Trail, Jedediah Smith Redwoods State Park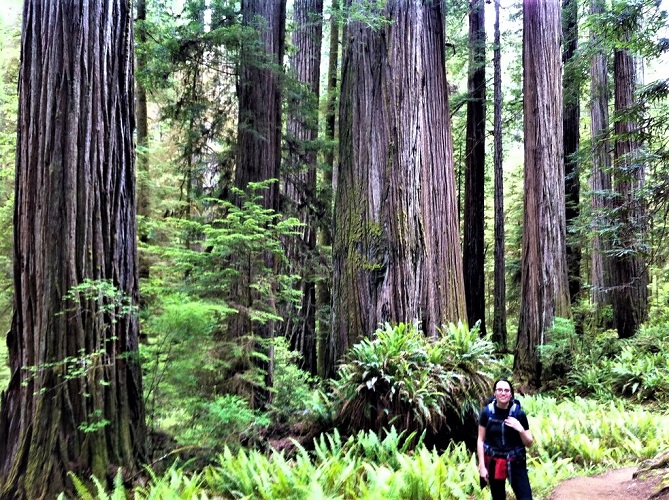 This hiking trail is thus named because a boy scout troop leader is credited with discovering a 2,000-year-old redwood here back in the 1930s.  It is located in the impressive Jedediah Smith Redwoods State Park near the border of Oregon and along the coast.  The trail is an in-and-out trail and is five miles long.  It features groves of ancient redwoods, verdant rainforest terrain complete with ferns, and lichens and a small, but pretty, waterfall.
7.  The Gray Butte Trail, Mount Shasta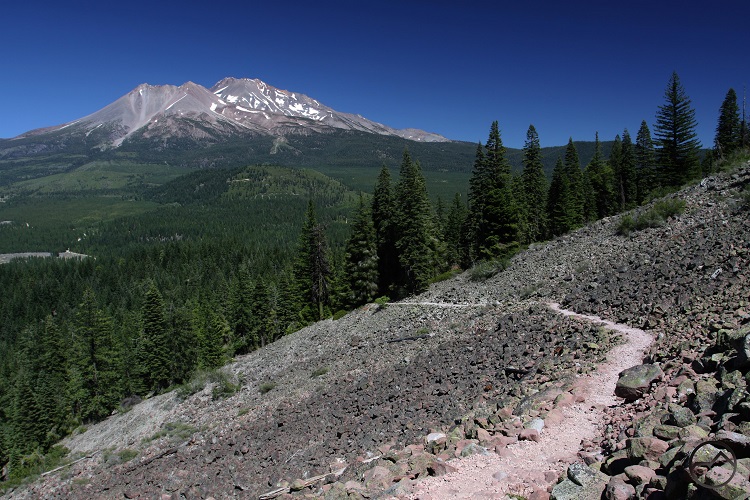 This is a three-and-a-half-mile trail hike.  It's a bit challenging and has a high point of 8,100 feet.  If you start out from the popular Panther Meadows Campground, however, the ascent will only be a total of 750 feet.  If you take this hike in the spring or summer you will see alpine meadows sprinkled with wildflowers, red firs, and hemlocks.  Once you reach Gray Butte, you'll have a great view of both the Cascades and all of Mount Shasta too.   
The Best Hikes in Southern California
8.  The Overlook Trail to McWay Falls, Big Sur
Set up camp in the Julia Pfeiffer Burns State Park.  Half the half-mile trail to a lovely lookout point where you'll see the 80-foot McWay Waterfall.  Here the water cascades down from a rugged granite cliff down into a sheltered cove.  Hikers are advised not to attempt hiking down to the beach as it's reported to be dangerous.  As this goes to press, this trail is still closed due to damage from a storm last year. 
9.  The Lost Palms Oasis Trail, Joshua Tree National Park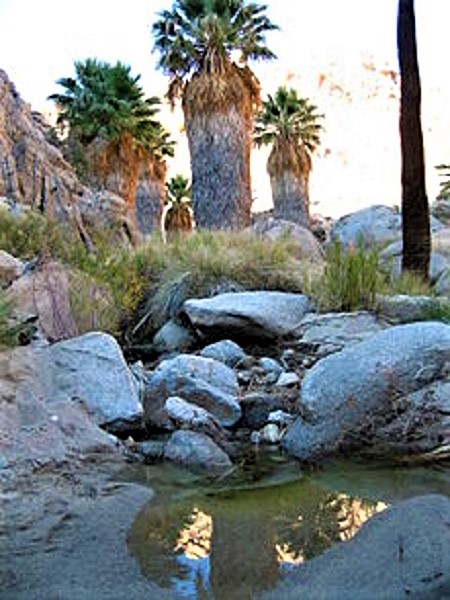 This hiking trail is 7.2 miles round-trip.  It has an elevation gain of 1,000 feet.  Still, with the obvious exception of a few massive boulders, the terrain here is said to be "gentle" and thus it's not that difficult to hike through the cacti, fan palms, and pool-spotted canyons here.  On a good day, you might spot a few bighorn sheep and see the Salton Sea far below you.  Start early and avoid some of the heat.  
10.  The Antelope Valley California Poppy Reserve
If you'd like to see the saffron-tinted poppy blossoms (and the other wildflowers) here then you had best take this hike in the spring.  If you'd like to spot mountain lions or coyotes then hit the trail sometime between February 14th and June 1st.  You have your choice of eight miles of trails.  Most travelers favor the three-mile-long hike which has a 230-foot gain in elevation and takes roughly 90 minutes.  
11.  Mount Baldy, San Gabriel Mountains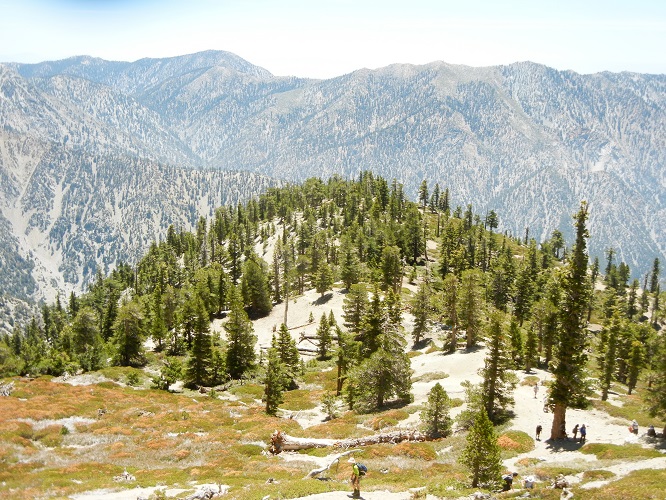 This is a challenging, Los Angeles day hike. It's rated as difficult and includes an ascent of almost 4,000 feet (taking you up to an elevation of 10,064 feet).  Allow yourself a good eight hours to complete this 11-mile hike.
It's dog-friendly and no fees or permits involved.  The altitude and effort might make some hikers huff and puff a little.  But the view spanning from the Pacific Ocean to the Mojave Desert will definitely leave you breathless.
12.  The Murray Canyon Trail, Palm Springs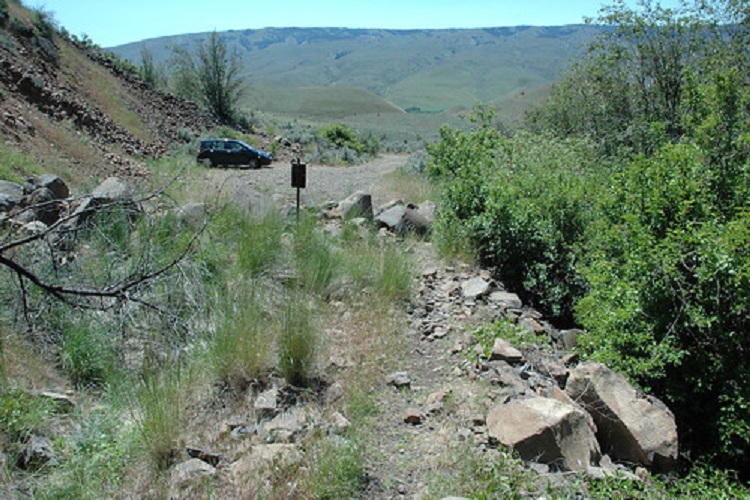 This trail is perfect for travelers visiting Palm Springs but hoping to escape the high temperatures of the famous Coachella Valley.  The trail is located in the local  Agua Caliente Indian Reservation.  It's an out-and-back trail and you can even go horseback riding here.
Either way, it's a surprisingly easy 4.7-mile trek through cactus thickets, palm clusters, and rocky scrubland.  You'll hike over calm creeks to a clear pond.  The water here is from the well-known Seven Sisters Waterfall.
13.  The Mount Woodson Trail, San Diego
Only half an hour north of bustling downtown San Diego is  Potato Chip Rock.  One of Southern California's most photographed natural formations, it's a seven-foot-tall, slim stone cantilever that juts out of a huge boulder close to Mount Woodson's summit.  Hiking from the Lake Poway trailhead is almost eight miles.  You'll climb up an elevation of 2,000 feet for approximately four hours.  If you'd like, take the shorter route, via the steeper, paved Mount Woodson Road.