1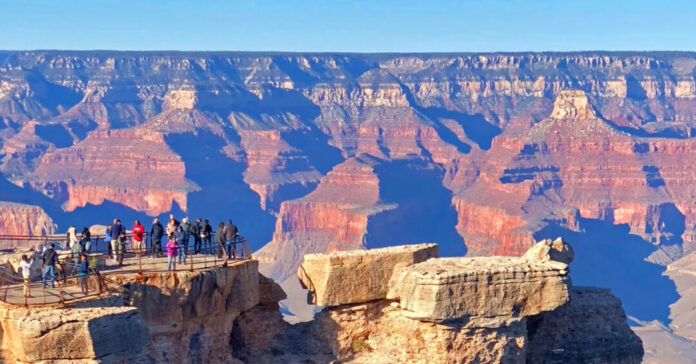 Are you traveling to America's Grand Canyon soon? If you're hoping to take in the best views of this natural wonder, you should know that there are many different viewpoints from which to choose. Indeed, there are numerous viewpoints just along the South Rim alone and it's difficult to determine which ones to visit. Thus, in order to assist you in organizing your itinerary, we now present the 15 best Grand Canyon viewpoints on the South Rim.
The 15 Best Grand Canyon Viewpoints on the South Rim
The Hermit Road Viewpoints via the Red Route Shuttle
1. The Hermit's Rest Point
The edge of this famous Arizona canyon at this specific overlook is generally densely forested. Thus, the view can be a wee bit obstructed. On the other hand, this rest point includes not only restrooms, but also a café, and even a gift shop.
The nigh-famous structure was constructed in 1914. The trail itself runs from the rest point to the mighty Colorado River. The rest point was named after the lone Canadian prospector named Louis Boucher.  
Boucher reportedly carved this trail into the famous canyon and built his home in the nearby town of Dripping Springs. This rest point is the westernmost spot on the southern rim and is easily accessible by vehicle. It's just a few feet from the rim.
(Continued on next page)